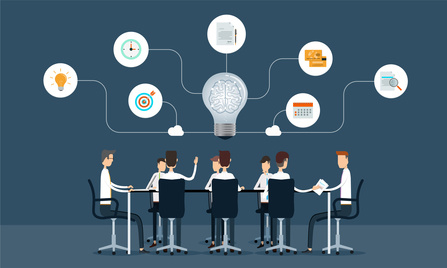 Conferences and Meetings on Aging
Conferences and Meetings on Aging
Aging, Anti-Aging, Rejuvenation and Senescence Research Meetings Calendar (updated 18 January 2019)

compiled with kind permission from:
John D. Furber
Legendary Pharmaceuticals
PO Box 14200
Gainesville FL 32604-2200
Keystone Symposium: "Mitochondria in Aging and Age-related Disease"
joint with the meeting on "Mitochondrial Biology in Heart and Skeletal Muscle (J1)"
January 13-17, 2019, Keystone, Colorado, USA.
Scientific Organizers:  Gerald S. Shadel and Holly Van Remmen.
Longevity Therapeutics
Hanson-Wade
January 29-31, 2019, San Francisco, California
Longevity Leaders Conference
February 4, 2019, London, England
8th INTERNATIONAL CONFERENCE ON FRAILTY & SARCOPENIA RESEARCH (ICFSR2019)
February 20-22, 2019, Eden Roc, Miami Beach, USA
3rd Interventions in Aging Conference
March 3-6, 2019, Nassau, Bahamas
7th Molecular Mechanisms of Axon Degeneration Meeting
University of Glasgow
March 11-14, 2019, Loch Lomond, Scotland
Undoing Aging – Reimagine Aging
"Accelerating rejuvenation therapies to repair the damage of aging"
March 28-30, 2019, Berlin, Germany
La Jolla Aging Meeting (LJAM)
9 am – 5 pm
Registration required, but Attendance is FREE.
Posters welcome. Lunch and reception included.
Experimental Biology (EB2019)
April 6-9, 2019, Orlando, Florida
Last year, 12,000 attendees participated in this interdisciplinary meeting.
18th Bay Area Aging Meeting (BAAM)
Harvard/Paul F. Glenn Symposium on Aging
May 20, 2019, Harvard Medical School, Boston, Massachusetts
Here, you can also download the upcoming program, as well as past programs and photos.
The Mitochondrial Biogenesis and Dynamics in Health and Disease Conference
FASEB Science Research Conference (SRC) series
May 19-24, 2019, Palm Springs, California
American Aging Association 48th Annual Meeting Held in conjunction with the Nathan Shock Centers' Summit. 
San Francisco, California
Society for Free Radical Research-Europe (SFRR-E) Meeting
"REDOX HOMEOSTASIS: FROM SIGNALLING TO DAMAGE"
June 19-21, 2019, Ferrara, Italy
Ageing, Health and Rejuvenation
June 23–26, 2019
Venue:  De Doelen International Congress Centre, Rotterdam, The Netherlands

Organizers:

Jan Hoeijmakers (Erasmus Medical Centre, The Netherlands), Jasperina Erades (Erasmus Medical Centre, The Netherlands), Joris Pothof (Erasmus Medical Centre, The Netherlands), Judith Campisi (The Buck Institute, Lawrence Berkeley National Laboratory, USA), Thomas Rando (Stanford University, USA), Marie-Thérèse Heemels (Nature, UK), Michael Basson (Nature Medicine, USA), Kim Baumann (Nature Reviews Molecular Cell Biology, UK)
The NAD+ Metabolism and Signaling Conference bi-annual FASEB Science Research Conference (SRC)
June 23-28, 2019, Dublin, Ireland
Conference Organizers: Mathias Ziegler, W. Lee Kraus, Danica Chen, Marie Migaud.
Advance registration deadline Wednesday, May 8, 2019
Last day to register Saturday, June 1, 2019
    NAD+ in physiological aging and metabolic regulation
    Sirtuins in aging and metabolic regulation
    PARPs in aging, cancer, and metabolic regulation
    NAD+ and neurodegenerative diseases of aging
    NAD+-dependent calcium signaling in aging and metabolism
    PARPs and NAD+ in inflammation related to cancer and disease
    NAD+ metabolites (NR and NMN) in the clinic
Ending Age-Related diseases
July 11-12, 2019
Cooper Union
Frederick P. Rose Auditorium
41 Cooper Square
New York, NY 10008
Bringing rejuvenation biotechnology and investors together.  Developing therapies from initial concepts, through clinical testing, and ultimately to market takes a pipeline, and right now, that pipeline is being built to support the next step in medicine: rejuvenation biotechnology.
https://www.eventbrite.com/e/ending-age-related-diseases-2019-tickets-53207520125
Alzheimer's Association International Conference (AAIC)
July 14-19, 2019, Los Angeles, California
Abstracts submission deadline: January 28, 2019
Preconferences: July 12-13, 2019
Gordon Research Conference on Aging, Biology of "Molecular, Cellular and Physiological Determinants of Lifespan and Healthspan"
July 14-19, 2019, Sunday River, Newry, Maine, USA.
Chairs:  Marcia C. Haigis and Thomas Rando
Vice Chairs: Tony Wyss-Coray and Dario Valenzano
Application deadline: June 16, 2019
The Linus Pauling Institute's 10th biennial conference in conjunction with the SfRBM's 4th Regional Redox Symposium.
August 14-16, 2019, Oregon State University, Corvallis, Oregon
At the conclusion of the three-day meeting, the LPI will host a free public session.
Bay Area Aging Meeting (BAAM)
(Fall meeting. To be announced)
RAAD Fest 2019
Oct 3-6  Las Vega, NV.
Westgate Las Vegas Resort & Casino
3000 Paradise Rd, Las Vegas, NV 89109
The largest conference of its kind devoted to cutting edge regenerative and longevity trends, topics and therapeutics.  Always a star studded line-up.
BIT's 13th World Congress of Regenerative Medicine & Stem Cell-2019
Theme: "Regeneration, Wisdom, Healthy, Wealthy and Solemn Life"
November 1-3, 2019, Dalian, China
Gerontological Society of America (GSA)
Annual Scientific Meeting
November 13-17, 2019, Austin, Texas
Gerontological Society of America (GSA)
Annual Scientific Meeting
November 4 – 8, 2020, Philadelphia, Pennsylvania
Gerontological Society of America (GSA)
Annual Scientific Meeting
November 10 – 14, 2021, Phoenix, Arizona
Gerontological Society of America (GSA)
Annual Scientific Meeting
November 2 – 6, 2022, Indianapolis, Indiana
Gerontological Society of America (GSA)
Annual Scientific Meeting
November 8 -12, 2023, Tampa, Florida
Gerontological Society of America (GSA)
Annual Scientific Meeting
November 13 – 17, 2024, Seattle, Washington
12th Clinical Trials on Alzheimer's Disease (CTAD)
December 4-7, 2019 – San Diego, California
A4M World Congress – 27th Annual
Dec 13-15
Venetian and Palazzo Resort, Las Vegas, NV
27th annual world Congress on Anti-Aging and Regenerative medicine.  This the grand daddy of all conferences on Anti-Aging medicine.
Annual World Congress continues to deliver world-class education focused on integrative health: through the most recently emerging clinical research, newly discovered therapies, and future scientific advances. Considered to be the largest event in Anti-Aging Medicine, each year's conference features a combination of unique programming, a diverse audience, and a collaborative learning environment.
—– END OF AGING RESEARCH MEETINGS LIST ——
compiled by John Furber.
A variety of biology-related slides and posters are listed at F1000Research: 
======================
See some of the excellent interviews and lectures online at http://thesciencenetwork.org/
For example:
     **  Stem Cells on the Mesa
======================
======================