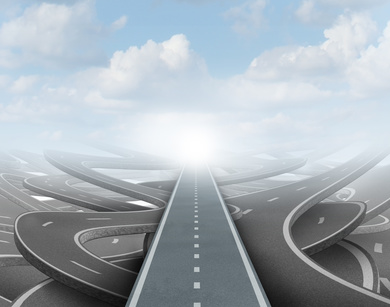 Conferences and Meetings on Aging
Conferences and Meetings on Aging
Aging, Anti-Aging, Rejuvenation and Senescence Research Meetings Calendar (updated Nov 29, 2019)
[Ed Note: Previous dates are preserved.   Newer dates may not be in strict chronological order]
Compiled with kind permission from:
12th Clinical Trials on Alzheimer's Disease (CTAD)
December 4-7, 2019 – San Diego, California
A4M World Congress – 27th Annual
Dec 13-15
Venetian and Palazzo Resort, Las Vegas, NV
27th annual world Congress on Anti-Aging and Regenerative medicine.  This the grand daddy of all conferences on Anti-Aging medicine.
Annual World Congress continues to deliver world-class education focused on integrative health: through the most recently emerging clinical research, newly discovered therapies, and future scientific advances. Considered to be the largest event in Anti-Aging Medicine, each year's conference features a combination of unique programming, a diverse audience, and a collaborative learning environment.
Expanded Access Summit 3.0
Third Annual Expanded Access Summit
The Global Forum on Pre-Market Access to Medicines
January 27 – 29, 2020, National Press Club, Washington, D.C.
Longevity Therapeutics: 2nd Annual Conference
January 28-30, 2020, San Francisco, California
For investors and highly motivated seekers.
Access your complimentary event guide of the 2nd Longevity Therapeutics Summit to accelerate clinical study and commercialization of your molecule.
The 2020 agenda will showcase very exciting lessons learned including senescence, mTOR, mitochondrial dysfunction pathways across a wide range of age-related diseases.
Intra- and Intercellular Mechanisms of Aging (B2)
February 9-13, 2020, Vancouver, British Columbia, Canada
Scientific Organizers: Malene Hansen, Johan Auwerx, and Heinrich Jasper
Discounted registration deadline: Dec 11, 2019
Abstract deadline: Nov 7, 2019.
International Conference on Frailty and Sarcopenia Research (ICFSR 2020)
March 11-13, 2020, Toulouse, France
Late call for abstracst: January 14-28, 2020
All abstracts and proceedings will be published in the Journal of Frailty and Agin
April 4–7, 2020, San Diego, California
Abstract deadline: Nov. 14, 2019
Early registration deadline: Feb. 5, 20
Longevity Leaders World Congress
April 21-22, 2020, London, England,
Harvard/Paul F. Glenn Symposium on Aging
May 18, 2020, Harvard Medical School, Boston, Massachusetts
Monday, 1:00 – 5:00 pm.  Please register Free online:
Here, you can also download the upcoming program, as well as past programs and photos.
Undoing Aging – Reimagine Aging
"Accelerating rejuvenation therapies to repair the damage of aging"
SENS Research Foundation
Forever Healthy Foundation
May 21-23, 2020, Berlin, Germany
Highly recommended.  One of the best
Gordon Conference on Systems Aging
"Systemic Processes, Omics Approaches and Biomarkers in Aging"
May 31-June 5, 2020, Mt. Snow, West Dover, Vermont, USA
Organizers: Vadim Gladyshev, Steve Horvath
American Aging Association 49th Annual Meeting
"Metabolism of Aging"
June 19-21, 2020, Madison, Wisconsin.
Held in conjunction with the Nathan Shock Centers Annual Meeting June 17-18
15th International Symposium on Neurobiology and Neuroendocrinology of Aging
July 17-21, 2020, Bregenz, Austria
The CAJAL Advanced Neuroscience Training Programme
September 14 – October 2, 2020, Bordeaux School of Neuroscience, France
Fifth Eurosymposium on Healthy Ageing (EHA)
October 1-3, 2020
Brussels, Belgium
Gerontological Society of America (GSA)
Annual Scientific Meeting
November 4 – 8, 2020, Philadelphia, Pennsylvania
Gerontological Society of America (GSA)
Annual Scientific Meeting
November 10 – 14, 2021, Phoenix, Arizona
Gerontological Society of America (GSA)
Annual Scientific Meeting
November 2 – 6, 2022, Indianapolis, Indiana
Gerontological Society of America (GSA)
Annual Scientific Meeting
November 8 -12, 2023, Tampa, Florida
Gerontological Society of America (GSA)
Annual Scientific Meeting
November 13 – 17, 2024, Seattle, Washington
####### END OF AGING RESEARCH MEETINGS LIST #######
Compiled by John D. Furber.
This list of meetings, as well as past meetings, are now archived as a PDF at
https://LegendaryPharma.com/senescence-meetings-calendar-archive.html
###################################################
Several other lists on related topics are at the following websites:
A4M — American Academy on Anti-Aging and Regenerative Medicine.  World Wide Conferences
Fightaging.org — 25 page weekly newsletter discussing latest developments and research articles in the field of aging and regenerative medicine.
DefyTime.com — Bill Andrews Sierra Sciences — Telomere / Telomerase Research
Life Extension Advocacy Foundation
Nathan Shock Centers of Excellence in the Basic Biology of Aging: 
American Federation for Aging Research:  
The Oxygen Club of California:
Society for Free Radical Research International:
FASEB Science Research Conferences:
Global Healthspan Policy Institute:
UCL Consortium for Mitochondrial Research: