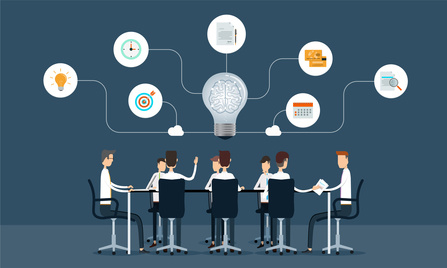 Conferences and Meetings on Aging
Conferences and Meetings on Aging
Aging Conferences and Meetings.
Senescence Research Meetings Calendar (updated 26 April 2018) 
[with kind permission from John D. Furber]
______________________
John D. Furber
Legendary Pharmaceuticals
PO Box 14200
Gainesville FL 32604-2200
______________________
in chronological order
April 13, 2018, Salk Institute, La Jolla, California
9 am – 5 pm
Registration required, but Attendance is FREE.
Registration deadline: March 30, 2018
Posters welcome. Lunch and reception included.
Global Bioethics Initiative and New York Medical College
April 13-15, 2018, Manhattan, New York
THEMES:  Aging research, Regenerative medicine, Cryonics, Healthy life extension.
April 15-19, 2018, Herrenhausen Palace, Hannover Germany.
Scientific Organizers:  Rochelle Buffenstein, Holly Brown-Borg, Colin Selman.
April 21-25, 2018, San Diego, California
Abstract submission deadline is December 7, 2017
Early Registration Deadline: February 27, 2018
Hotel Reservations Deadline: March 28, 2018
April 22-26, 2018, Kazan, Russia
4 days; 40+ speakers.
Registration fee is about US$ 87.
You can reach Kazan by rail or by air from Moscow or St. Petersburg.
Kazan is on the Trans-Siberian Railway, on the ancient Silk Road, for those wanting to travel by rail via Beijing or Vladivostok or Moscow.
Royal Scientific Society of Amman, Jordan,
under the patronage of HRH Princess Sumaya bint El Hassan
The Scientific Committee invites all scientists, academics, and industrials to present their researches in antioxidants and nutraceutical and functional ingredients.
May 2-3, 2018, Amman, Jordan
Chair: Professor Richard G. Maroun
Early registration discount by Feb 21.
May 9 – 11, 2018, Wellcome Genome Campus, Hinxton, Cambridge, UK
Registration Deadline: closed
May 17, 2018, University of California, Berkeley
Li Ka Shing Center, Room 245
Food provided.
The purpose of the semiannual Bay Area Aging Meeting (BAAM) is to stimulate the advancement of aging research, promote its application to human health and to connect scientists throughout the Bay Area to facilitate collaboration.
Monday, May 21, 2018, Brown University, 185 Meeting Street, Providence, Rhode Island
9:00 am – 5:00 pm
June 4-6, 2018, San Diego, California
Abstract submission deadline: February 12, 2018
June  4-7, 2018, Lisbon Portugal
June 21-22, 2018, University of Lausanne, Switzerland
Organizers: Winship Herr (CIG), Joachim Lingner (EPFL), John Grace (FREG)
Please submit abstracts for short talks by May 31.
Registration is 70 CHF. For students 50 CHF.
June 25, 2018, Harvard Medical School, Boston, Massachusetts
Here, you can also download the upcoming program, as well as past programs and photos.
International Society of Antioxidants in Nutrition and Health (ISANH)
June 25-26, 2018, The Université Pierre et Marie Curie, Paris, France
President: Prof. Frédéric Batteux, University Paris Descartes, France
June 27-July 1, 2018, Philadelphia, Pennsylvania
Abstract deadline May 27.
July 15-20, 2018, Gasthof Hotel Lamm, Bregenz, Austria
Organizer: Holly M. Brown-Borg, Ph.D., Univ of North Dakota
July 21-24, 2018, University of Manchester, Manchester, UK
Abstract submission for the oral presentation will close May 18, 2018.
Early bird rates for registration ends June 15.
July 20-26, 2018, Chicago, Illinois, USA
View AAIC 2017 conference abstracts here. No login is required.
August 25-30, 2018, Budapest, Hungary
Abstract submission deadline  9th May 2018
Organizing Committee EBEC 2018
Laszlo Tretter and Laszlo Zimanyi
September 6-8, 2018, Jena, Germany
Leibniz Institute on Aging – Fritz Lipmann Institute (FLI)
Abstracts deadline is April 15, 2018.
Early registration discount until April 15, 2018.
Sept. 8-9, 2018, Palo Alto, CA 94306
Applications open soon; some travel funds available.
September 20-23, 2018, London
September 26th-28th, 2018, Bordeaux.
September 26th-28th, 2018, Bonn University, Germany
Early registration by March 7.
October 1-5, 2018, New York
Abstract Deadline: July 13, 2018
Organizers:  Vera Gorbunova, Malene Hansen, Scott Pletcher
International Society on Aging and Disease (ISOAD)
October 5-7, 2018, Nice, France
    You are encouraged to submit your abstract as early as possible.
October 13-16, 2018, Boston, Massachusetts
October 14 – 17, 2018, Las Vegas, Nevada
Early bird discount before July 8.
November 1-3, 2018, Ulsan/Geongju, South Korea
Organized by Prof Hun Taeg Chung and Prof Young-Joon Surh.
November 3-7, 2018, San Diego, California
November 8-10, 2018, Brussels, Belgium
Annual Scientific Meeting
Regular abstracts  closed March 15, 2018.
The late breaker poster submission will open in July and close September 13, 2018.
16th Annual Meeting
December 13 – 15, 2018, Las Vegas, Nevada
"The Translational Science of Aging: From Functional Pathways to Interventions"
July 14-19, 2019, Sunday River, Newry, Maine, USA.
Application deadline is June 21, 2015
Chairs:  Marcia C. Haigis and Thomas Rando
Annual Scientific Meeting
November 13-17, 2019, Austin, Texas
Annual Scientific Meeting
November 4 – 8, 2020, Philadelphia, Pennsylvania
Annual Scientific Meeting
November 10 – 14, 2021, Phoenix, Arizona
Annual Scientific Meeting
November 2 – 6, 2022, Indianapolis, Indiana
Annual Scientific Meeting
November 8 -12, 2023, Tampa, Florida
Annual Scientific Meeting
November 13 – 17, 2024, Seattle, Washington
####### END OF AGING RESEARCH MEETINGS LIST #######
Compiled by John Furber.
======================
For example:
     **  Stem Cells on the Mesa
======================
======================
########################################################
++++++++++++++++++++++++++++++++++++++++++++++++++
########################################################
++++++++++++++++++++++++++++++++++++++++++++++++++
########################################################
++++++++++++++++++++++++++++++++++++++++++++++++++
########################################################
++++++++++++++++++++++++++++++++++++++++++++++++++
++++++++++++++++++++++++++++++++++++++++++++++++++