Minivelle and Vivelle continue to be in short supply in most pharmacies across the country.  Initially, I was not able to determine any reason. Nothing revealed by simple Google searches.  No FDA drug recalls.  Not evident from FDA drug shortage surveillance lists.
Now, one of my astute and persistent patients was able to track down the reason.   The FDA has been very critical of testing and quality assurance methods for this product.  Adherence to CGMP.  Current Good Manufacturing Practices.  The reasons seem sound but are not technically safety related.
Here is the full FDA warning letter which is long and tedious.  It is illuminating for you.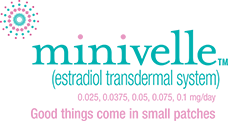 Minivelle and Vivelle are severely backordered. We have not been able to determine the source of this short supply. It emanates from the manufacturer. This is not a local pharmacy problem it is not a distribution problem. For obscure reasons it is not being manufactured. We have not seen any recalls.
The 0.1 mg dose is in most demand and in short supply. Many of you have been dispensed a generic form of estradiol patches. Mylan is the leading generic house. Generic patches are not the same as the proprietary drug — Minivelle or Vivelle dot.
Estrogen patches are not about the drug which is bioidentical. It is 17-beta-estradiol. That is bioidentical.  Biologically identical to your own internally produced hormones.  The FDA prohibits the manufacturer labeling this as bioidentical.    That is a legal-political issue.  Not a medical issue.
Vitamin K2 is a potent anti-calcification nutrient via GLA protein carboxylation.  Let's look at this process of calcification and the potency of these various forms of vitamin K2.   Then talk about the MK-4 vs Mk-7.    Which is best for you?   And why?
Vitamin K2 forms
There are currently three forms of vitamin K available. Vitamin K1 (phylloquinone) has been extensively studied. It is not the most potent form. Vitamin K2 is currently available in two forms. MK-4 also known as menaquinone-4 or menatetranone. MK-7 (menaquinone-7) is currently advocated as the most potent form of vitamin K2. You can see in fig 1 that the MK-4 and MK-7 have long "tails" with multiple (poly unsaturated) double bonds.  This increases lipid solubility.  These are fat soluble as opposed to water vitamins.
So what is the connection between Vitamin K2 and tissue calcification? Why do we petrify as we grow older? Why do we grow stiffer? This is a combination of calcification and glycation.  Glycation is secondary to excess carbohydrates, rising hemoglobin A1c (>5.6%), and impaired fasting blood sugars (>100 mg).
Calcification is an impaired healing process. Arterial injuries initiate a process of calcium deposition as a repair mechanism. Calcification is the end result of chronic inflammatory processes.   This is a key concept.
How can we prevent or reverse this ossification process?
Supplementation Regimen Can Optimize Your Health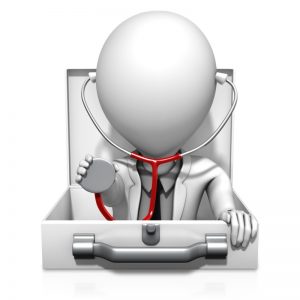 Patients often ask how do you maintain your health and youthfulness? What do you personally take? I need to walk the walk and practice what I preach.  I need to set an example for you.
You can do this.  You may need our help and motivation.  There are many variations of this rigorous approach.  You do not need to follow this implicitly.   But the closer you can approximate this, the better your results.
For 20 years I have advocated the same routine. The basic approach is consistent. Variations on a theme. The Paleo diet. Low Carb. Modified Atkins diet. Basically high protein low carbohydrate.  You can read the classic Protein Power by Michael and Mary Eades.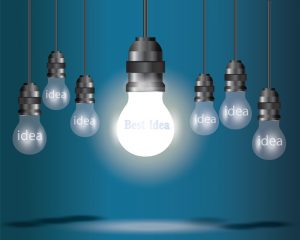 Natural Anticoagulant Regimen
A natural anticoagulant routine. How could this benefit you? How can you implement this? Why is this a time-proven alternative to conventional approaches?
Hopefully, you have read part1, part2, and part 3 of this 4 part series. Primers on coagulation and thrombosis. I have carefully explained the process of coagulation resulting in heart attacks and strokes. We have talked about platelet aggregation. Which then leads to fibrin aggregation. Which leads to the final clot. All clots cause obstruction. Obstruction causes heart attacks and strokes. How can we prevent this?
I have alluded to the most powerful natural anticoagulants. These include the following:
Nattokinase — 100 mg twice daily
Ginkgo biloba — 120mg daily
High-dose fish oils — 1 tablespoon (10 grams) daily
Vitamin E — 800-1200 units daily
Adequate hydration — many glasses of pure water daily
Coagulation and Anticoagulatant Therapy
Read part I and part II of this series for background.  So you will have a basic understanding of coagulation pathways. Yes, it is complex.
Remember, coagulation or clotting starts with platelet aggregation.  That initiates the complex coagulation cascade. This causes the mature thrombus or blood clot. Aggregated platelets with a thick fibrin mesh causes the thrombus.  The thrombus causes heart attacks, strokes or thrombophlebitis.  Here is the final complete picture:
So let's discuss anticoagulant therapy medications.
Antiplatelet Agents – Aspirin and Plavix are first line of defense
Figure 2 shows how we prevent platelet aggregation and activation at various stages.  Look at figure 1.  Aspirin has been the mainstay of antiplatelet therapy. There has been a succession of drugs over the last three decades. Newer antiplatelet drugs supersede older ones.  Are these true advances or simply marketing campaigns?
Aspirin has been well studied in the literature.  A full 325 mg dose will prevent platelet aggregation.  Over time, aspirin has significant adverse reactions. These are direct and indirect reactions. It can cause tinnitus (ringing or buzzing noises in the ear).   It can cause major gastrointestinal bleeding.   This is a significant problem.
It is necessary to understand the interaction of fibrin coagulation pathways and platelet aggregation. Once we understand these interactions we can then discuss current treatment modalities. My goal is to show you a more creative and natural approach to anti-coagulation.
Initial Platelet Aggregation
In part one I emphasized the importance of platelet aggregation as the initial step.  There is an initial injury to an arterial or venous wall.  As a response, activated platelets cause a clumping reaction to repair the injury.  Somewhat like Hans Brinker's "finger in the dike."
This injury could be a laceration. It could be a rupture of a atheromatous plaque. It could simply be a tear in an arterial wall.   Or simply from low-flow stasis.  Atrial fibrillation is an example.
You can see from fig 2 above that the platelets initiate an array of reactions.  I will elaborate even more detail in the next post.  This is ever-increasing overview.
Aspirin is the most common drug to prevent platelet aggregation.  We will look at an array of  drugs that have been used over the years. But there is a more creative approach.
Once the initial platelet plug has formed the long-term fibrin coagulation pathway is initiated.¬† Read the rest of this entry »
Heart Attack and Stroke Coagulation Basics
Let's talk about heart attack and stroke causes and the complexity of the underlying coagulation (clotting) pathways.    What a heady subject.    You need a PhD in medical hematology, just to fully understand the complexities of coagulation.   So let's work through this step by step.  This will be a multi part series.  I will help you achieve a clearer understanding. None of us wants to suffer a heart attack or stroke!
What causes these these catastrophic vascular events? What are the risks?  What medications are commonly used?    Why are they not necessarily the best or even the healthiest choice?   Can we assess risk benefit ratios?   And what are the natural herbal-based alternatives?  Ones that can be just as effective with fewer side effects and less costly.   This is what you will not hear from your personal internist, cardiologist or even family physician.
Blood Clot is a Thrombus or Embolus
A blood clot usually starts with an injury to a vascular wall.  This could be one of your arteries or veins.  An intricate series of reparative or reactive events is set in motion.   Your body tries to rapidly repair injury to the vascular wall.   Atrial fibrillation is an alternative source of thrombus formation.  In this instance, stasis and not injury, initiates the reaction.
Fig 1  above shows you a representation of the well formed blood clot. It has the potential for blocking blood flow (vascular occlusion) which deprives tissues distal to the block of vital cell oxygenation. The medical term is myocardial infarction or cerebral infarction. Cells die from lack of oxygen.
The initial early phase begins with activation and aggregation of platelets.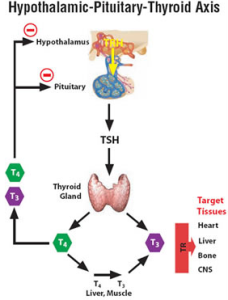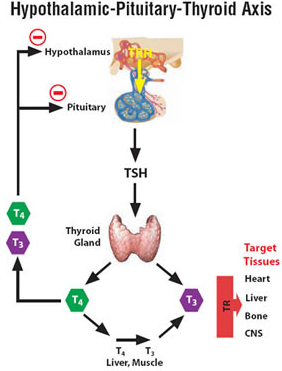 ]
Hashimoto's Auto Immune Thyroiditis
Hashimoto's is an auto-immune condition.  Where your body sees thyroid as "foreign" or "not self."  This stimulates production of antibodies against to your own thyroid.  There are a host of auto immune conditions including Sjogren's (Sicca Syndrome). Lupus, Scleroderma, CREST Syndrome and Rheumatoid Arthritis.
[Important note: It is vital to recognize that the TSH test is being used as a screening test.  See previous blog.  It will not diagnose Hashimoto's.  It will totally miss this condition for years.]
We measure two antibodies.  Anti-thyroglobulin (matrix of the thyroid gland) and TPO (thyroid peroxidase).   TPO is essential to the conversion of T4 to T3.   Either of these can rise with Hashimoto's.   It is more common to see a rise in the TPO.    This condition usually results in Hypothyroidism (under active thyroid) by interfering with the normal conversions.   The normal flow is T4 converts to the active form T3.  The more technical term is Hashimoto's Autoimmune Thyroiditis.  It can occasionally result in the opposite.  That is, hyperthyroidism (over active thyroid) during a more acute or sub acute inflammatory phase.   Thyroiditis means inflammation of the thyroid.
What causes Hashimoto's?  This is not really well known.  There are various theories.  You will read that there are genetic factors.  And, it is far more common in women than men.  It is quite unusual in men.
Speculative (unproven) theories
The Tyranny of the TSH
Let's talk about further thyroid testing.  In an effort to reduce laboratory costs and find ever cheaper methods of evaluating thyroid function, the TSH has become the more commonly accepted first line test with "reflex" follow-up.
Now this assumes three very important concepts.
The feedback mechanism between the pituitary and the thyroid is intact and functional.
It assumes a "normal distribution." That is, a typical "bell shaped" curve of all values from low to high.
That we can assign "reasonable" upper and lower cut-off values.
Idealized Thyroid Feedback
Refer to figure 1.  You can see that TSH is part of a functional feedback loop.   High values infer hypothyroidism (under-active thyroid) and low values infer hyperthyroidism (over active thyroid).   The TSH values are opposite (inverse) to thyroid activity.  A compensatory mechanism.
But there is human variation.  It is an idealized loop that is not as precise as an integrated circuit.  A result of overly simplified mechanistic thinking.  There are rare situations where hypothalamic dysfunction can cause very low TSH levels rather than feedback from low thyroid activity.  This is termed central hypothyroidism.
We have steadfastly maintained over the last 15 years that complete thyroid analysis should include a TSH, free T4 and a free T3.¬† Frequently adding the reverse T3 and thyroid antibodies.¬† Refer to our previous post.¬†¬† The TSH is a poor measure of free T3 — the active metabolite or driver of metabolic function.
What is a Normal Distribution?