Your Personal Supplement Prescription for Optimal Health
Your Personal Supplement Prescription for Optimal Health
Supplementation Regimen Can Optimize Your Health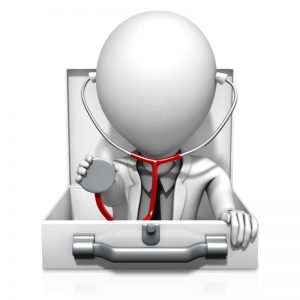 Patients often ask how do you maintain your health and youthfulness? What do you personally take? I need to walk the walk and practice what I preach.  I need to set an example for you.
You can do this.  You may need our help and motivation.  There are many variations of this rigorous approach.  You do not need to follow this implicitly.   But the closer you can approximate this, the better your results.
For 20 years I have advocated the same routine. The basic approach is consistent. Variations on a theme. The Paleo diet. Low Carb. Modified Atkins diet. Basically high protein low carbohydrate.  You can read the classic Protein Power by Michael and Mary Eades.
My good friend and highly successful entrepreneur, David Asprey, is the next chapter in in this tradition.  His BulletProof diet consists of high-fat, high protein and low carbohydrate. He especially emphasizes high-quality high-fat.  I caution against bacon, sausage, bratwurst and other forms of high free radical containing proteins sources.  But we all agree that carbohydrates is the problem, not fat.
Then read my own best seller, Life Extension Revolution.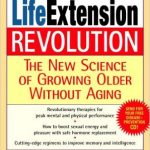 Upon arising
As soon as I arise (40 minutes before breakfast) I take the following:
1 tablespoon Pro Omega fish oil — anti-inflammatory and prevents red blood cell aggregation
vitamin E 800 units –prevent red blood cell aggregation and major antioxidant
vitamin D 10,000 units –strong bones, prevents cancer, enhances immune function
CoQ10 200-400 mg –mitochondrial function and heart health
Ultra-K vitamin K2 – 15 mg –strong bones and to prevent arterial calcification
phosphatidylserine 100 mg – cognitive enhancement
Nattokinase 100 mg –prevent heart attacks and strokes
Breakfast – fortified with dietary supplements
Now I start my breakfast with whey-based a protein shake. This protein shake is heavily fortified with the following:
1 teaspoon of carnitine tartrate– 3000 mg – for mitochondrial function and energy
1 tablespoon of phosphatidyl choline –energy and memory
one scoop of FiberPlus –fiber for colon health
6-8 ounces Odwalla organic orange juice
1 tablespoon Maca root – four sexual enhancement
6 mg of l-deprenyl (Selegiline) – for cognitive enhancement
and a bowl of Bob's Red Mill gluten-free oatmeal. Using 1/3 cup of oatmeal and sufficient amount of Vanilla hemp milk.
That starts the day.
These micro-nutrients fortify breakfast:
nutrient 950 multivitamins
selenium 200 µg – immune function
Optizinc Inc. 30 mg – immune function
vitamin B2 10 mg — energy substrate
ginkgo biloba 60 mg – memory and cardiovascular protection
4Sight from Orthomolecular –enhance vision.
Diaxinol all from Orthomolecular – prevent diabetes
AminoIron two tablets – improve iron and red blood cell function
DHEA 50 mg – enhanced sense of well-being and stress coping
alpha lipoic acid 300 mg –mitochondrial function and high dose antioxidants
FolaPro 1600 µg (two tablets)
vitamin B12 (methylcobalamin) 10,000 µg sublingually
SpectraZyme digestive enzymes – digestive fortification
Metagest – digestive function and protein hydrolysis
That may seem like a lot. I make up a series of seven packets at the beginning of the week. You can find these packets at the following address.  One of many sources.
I only need to pop a plastic packet of the above each morning. Takes no time at all. Even on vacation I set out 14 individual packets.
Lunch
For lunch I have another protein shake. Fortified with 1 teaspoon of carnitine tartrate (3 grams), two scoops of whey based protein. That's it for the rest of the day until dinner.
Dinner
I have a rather light dinner with vegetables and protein usually chicken sometimes red meat and sashimi twice weekly.
At night my micronutrient routine usually consists of the following which is a lighter routine than the morning:
Micronutrient 950 — mutlivitamin
Alpha lipoic acid 300 mg — mitochondrial function
Diaxinol – to prevent diabetes
Foresight – for healthy eyes and heart
Spectrazyme digestive enzymes – to enhance digestion
Metagest – to enhance protein digestion and prevent gas
1 tablespoon Calcium Magnesium Citrate — for good calcium magnesium balance
I might "cheat" bit with organic ice cream. I recommend Talenti, Strauss or similar organic brands.  It must be organic. Make certain that it does not contain high fructose corn syrup. Unfortunately, even Ben & Jerry's has been "polluted."  [ they were bought long ago ]
Bedtime
Just prior to bedtime I take one more batch:
Nattokinase 100 mg – as an anticoagulant prevent heart attacks and strokes.
1 tablespoon calcium magnesium – to enhance sleep and prevent restless legs
It's a routine that have kept up for the last 20 years. The goal is to promote health and well-being, stress reduction, cognitive enhancement. Prevent heart attacks and strokes. Prevent hospitalizations.
You want to keep healthy, fit and active. It is always been the goal that I am trying to foster with each of you. Keep you out of hospitals.  Maintain independence health and fitness well until late 80s and even 90s.
You can do this.   Call us for help.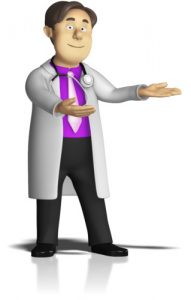 Philip Lee Miller, MD
California Age Management Institute  
Wednesday, August 17, 2016